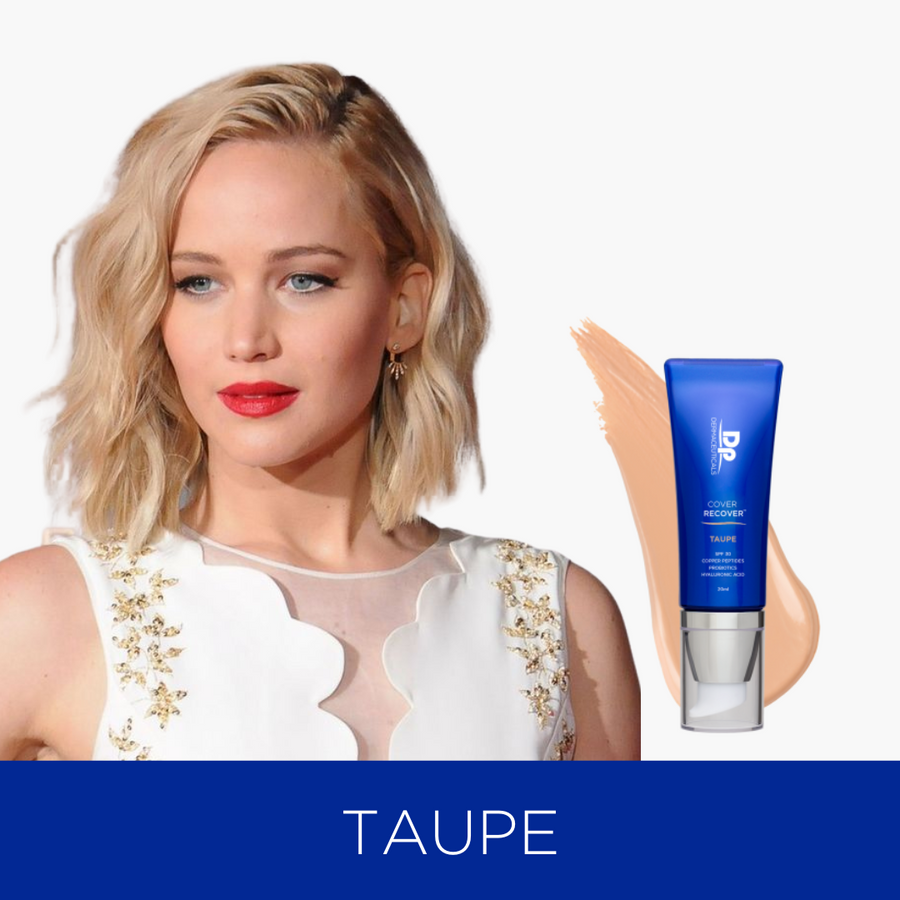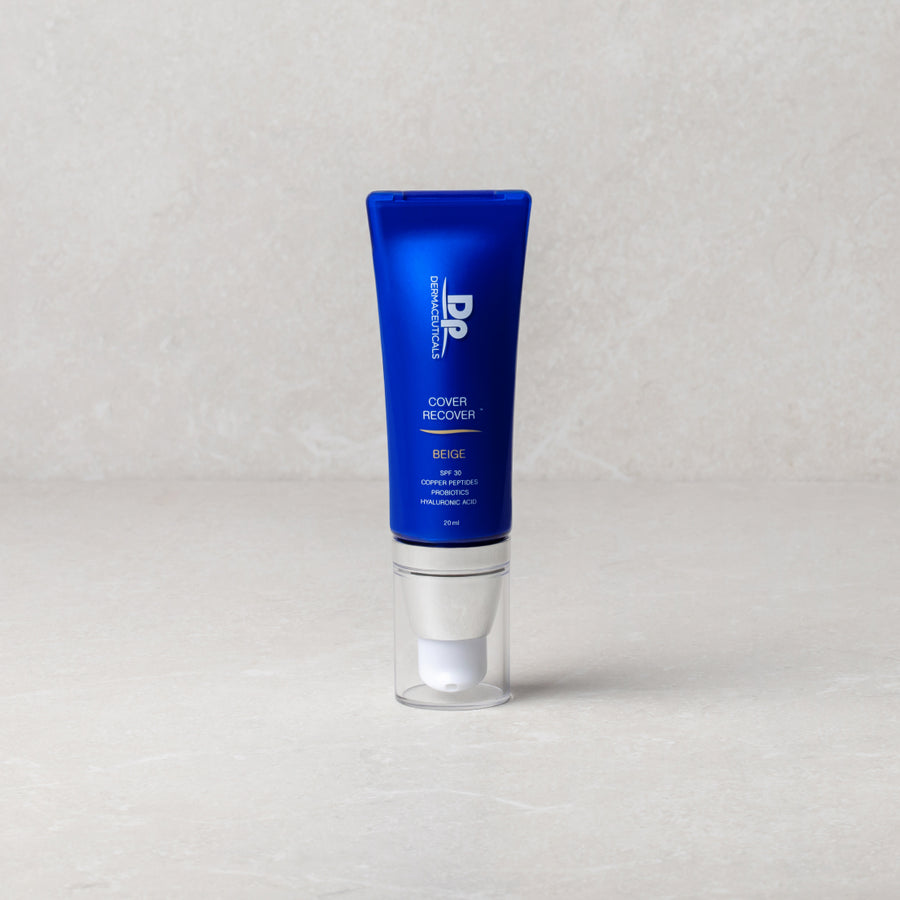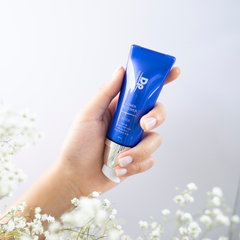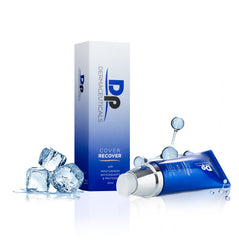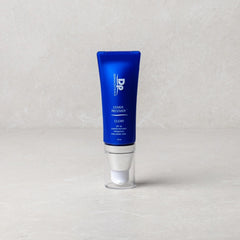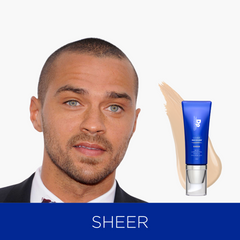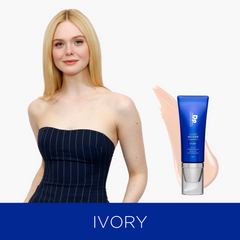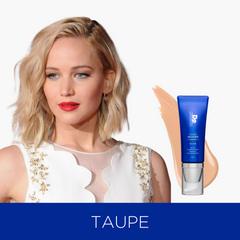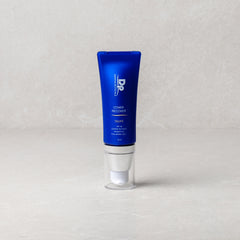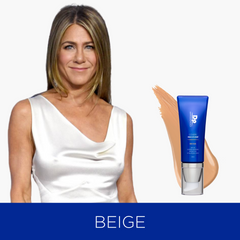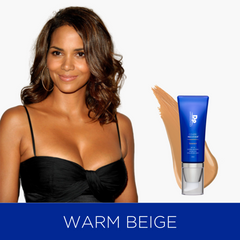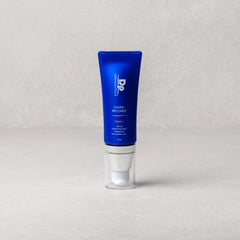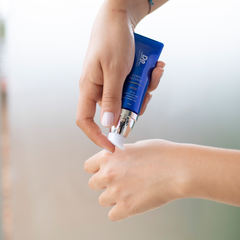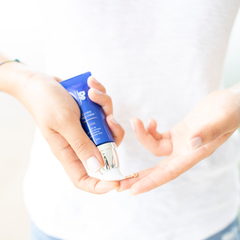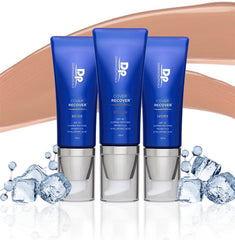 COVER RECOVER (20ML)
WINTER SKIN CARE
4.83 ( 6 )
THE NAME SAYS IT ALL
COVER – Weightless yet buildable, seamlessly blends for undetectable, breathable coverage to transform to a flawless smooth appearance.
RECOVER – A blend of healing ingredients to help heal the skin post-treatment, or to continue to improve and protect the skin as an everyday foundation
More Info...
Regular price

Sale price

$83.00
Cover Recover
Cover Recover from Dp Dermaceuticals is a healing cream, a full spectrum sunscreen, and a post-procedure cover up, all in one amazing product. The ideal SPF moisturizer for the face, Cover Recover combines ingredients that helps the skin recover from resurfacing procedures, while also protecting the skin from harmful bacteria, UV rays, and other environmental factors that can often make recovery tricky. However, it is the light, silky consistency of this product as well as the cooling quality of peppermint oil which makes it the go-to product for post-needling.
SKIN TYPES AND CONDITIONS
Oily / Combination / Dry
Aged
Pigmented
Dehydrated
Problematic
Rosacea
Sensitive
Post-Operative
Everyday makeup and SPF protection
KEY BENEFITS
Reduces the appearance of inflammation and redness
Ingredients like hyaluronic acid help nourish and hydrate
Covers and soothes
Softens the appearance of fine and deep lines
Encourages intensive regeneration and repair
Veils skin instead of "coating" it
Provides good coverage without clogging pores
Cover Recover was designed to be used immediately after skin rejuvenation treatments, such as micro-needling, microdermabrasion, or laser resurfacing. Its application should be the very last step of the clinical procedure.
As an immediate follow up to skin rejuvenation treatments, apply a small amount to each section of the face and pat and blend gently with either gloved fingertips, or a CR Blender; do not rub into skin.
Cover Recover is suitable as a daily breathable foundation and SPF30 for all skin types.
Avoid contact with eyes.
DAILY USE: After cleansing the skin and applying appropriate correctives, dispense a small amount to each section of the face and blend gently across the entire face with either fingertips, or a CR Blender. Cover Recover is suitable as a daily breathable foundation and SPF30 for all skin types.
PRE-TREATMENT CARE: While Cover Recover was not designed as a means to prepare the skin for microneedling, ZINC provides year round full-spectrum protection against damaging radiation, while antioxidants, antibacterials, and probiotics all work together to ensure that the skin's health and integrity are kept intact.
POST-TREATMENT CARE: It is especially important to apply Cover Recover in the days following a resurfacing treatment to ensure that the skin is protected from the sun's damaging rays, pollution, bacteria, and free radicals.
SPF: TITANIUM DIOXIDE - A mineral-derived, broad spectrum sunscreen that is non-comedogenic, designed to maximize ultra violet and free radical protection. As a physical sun-protectant, titanium dioxide does not cause allergy like many chemical absorbers.
ZINC OXIDE - A mineral-derived, broad spectrum sunscreen that is non-comedogenic. As a physical sun-protectant, zinc oxide does not cause allergy like many chemical absorbers. Zinc is also paramount in collagen and elastin synthesis, as well as increased wound healing.
COPPER PEPTIDES - Clinically proven to revitalize aged cells to stimulate refreshed and renewed collagen production. The skin is visibly plumped with increased volume and firmness.
HYALURONIC ACID (HylaFuse Complex) - A triple weighted Hyaluronic Acid complex that effortlessly absorbs into the skin to promote maximum hydration moisture infusion and long lasting comfort. Read more about HylaFuse here!
HYDROLYZED VEGETABLE PROTEIN - Containing all nine essential amino acids required by the human body and many non-essential amino acids that form the building the blocks of natural moisture factor for increased epidermal water retention.
PHOSPHOLIPIDS - Enhance barrier function and reduce the feeling of tightness and discomfort.
SILICONES - Silicone's ability to both repel water (as a waterproofing agent) but to also form an occlusive (but breathable second skin) to seal in moisture and to prevent water loss. This is one reason why silicone sheets are commonly used in hospital burn and surgical units to deliver rapid skin protection and repair. Furthermore, as silicone traps water so efficiently within the skin, it prevents the formation of scar tissue by promoting elasticity, pliability and flexibility during the repair process following trauma. Unlike oils, silicone cannot trap heat within the skin. This makes an excellent topical post-operative solution following laser, IPL, skin needling, radio frequency and surgical procedure. This also means silicone may be safely used to protect and seal skins with 1st, 2nd or 3rd degree burns. Non-comedogenic and non-irritating. Silicones used in Cover Recover have been designed to glide on the skin smoothly, encapsulate and deliver active ingredients, cool and repair traumatized skin, create a breathable second skin.
SACCHAROMYCES LYSATE EXTRACT - A probiotic yeast compound rich in antioxidants, reduces inflammation, protection against bad bacteria, aids in increased immunity and strength
PEPPERMINT OIL - (Mentha Miperita) - Aromatic essential oil rich in antioxidant polyphenols and flavonoids, creates a cooling and refreshing sensation. Peppermint oil also possesses antibacterial and antiseptic qualities.
PLUS - numerous vitamins and antioxidants, including A, C, E, Pyrus Malus (Apple) Fruit Extract, Vitis Vinifera (Grape) Seed Extract, Beta Carotene, and others.
INGREDIENTS: Cyclopentasiloxane, Dimethicone, Zinc Oxide, Titanium Dioxide, Water (Aqua), Polyglyceryl-3 Polydimethylsiloxyethyl Dimethicone, Dimeticone/PEG-0/15 Crosspolymer, Bismuth Oxychloride, Butylene Glycol, Stearic Acid, Aluminum Hydroxide, Hydroxypropylococoate PEG – 8 Dimethicone, Polyglyceryl-2 Diisostearate, Hydrated Silica, Mica, Dimethicone/Vinyl Dimethicone Crosspolymer, Jojoba Esters, Cyclohexasiloxane, Biosaccharide Gum 1, Isohexadecane, PEG/PPG-18/18 Dimethicone, Glycerin, Pyrus Malus (Apple) Fruit Extract, Vitis Vinifera (Grape) Seed Extract, Mentha Piperita (Peppermint) Extract, Menthyl PCA, Sodium Hyaluronate, Copper LYsinate/Prolinate, Allantoin, Beta Carotene, Hydrolyzed Vegetable Protein, Tocopherol, Adenosine Triphosphate, Saccharomyces Lysate Extract, Acetyl Tyrosine, Methylglucoside Phosphate, Retinyl Palmitate, Ascorbyl Palmitate, Phospholipids, Proline, Ethyl Menthane Carboxamide, Triethoxysilyethyl Polydimethylsiloxyethyl Hexyl Dimethicone, Phenoxyethanol, Ethylhexylycerin, Hexylene Glycol, Caprylyl Glycol, Fragrance, Triethoxycaprylylsilane. May Contain: Iron Oxides (CI 77491, CI 77492, CI 77499).
Application on Cover Recover Immediately following a microneedling procedure.