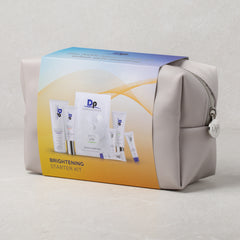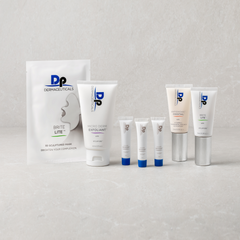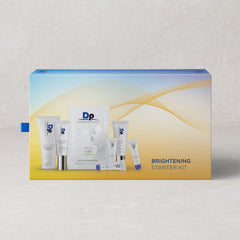 BRIGHTENING STARTER KIT - WHSL
0 ( 0 )
Dp Dermaceuticals™ Brightening Starter Kit contains items that feature ingredients aimed at removing unwanted pigmentation and limiting excess melanin production.
While this Starter kit is suitable for all skin types, it is best suited for individuals undergoing treatments for various types of pigmentation.
More Info...
Regular price

Sale price

$79.00
Dp Dermaceuticals Starter Kits
While it is true that the Dp Dermaceuticals™ range was created specifically for microneedling, it isn't always easy to know which products to use when, especially when it comes to home care. It is very important to not only have the right products to take care of the skin after each procedure, but also to use the right products to prepare and strengthen the skin before undergoing a treatment course.

AM
CLEANSE: Micro Derm Exfoliant
TREAT: Antioxidant Cocktail
CORRECT: Brite Lite
PROTECT: Cover Recover
PM
CLEANSE: Micro Derm Exfoliant
TREAT: Brite Lite 3D Sculptured Mask (1 - 2 times per week)
CORRECT: Brite Lite