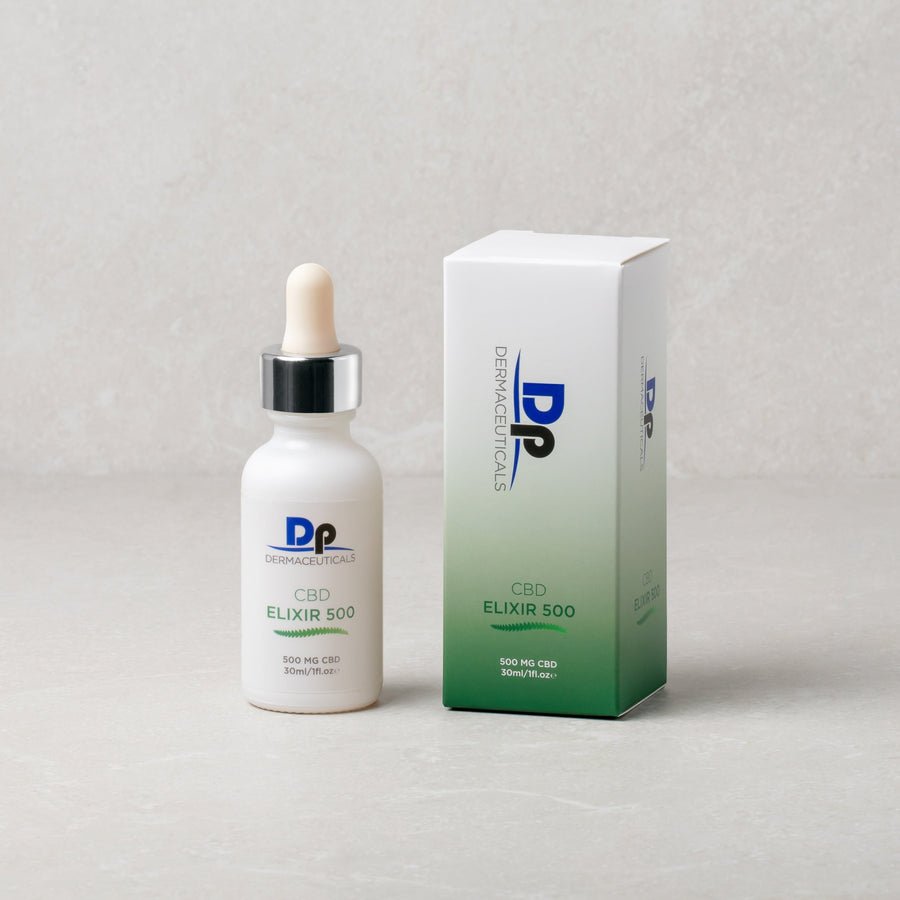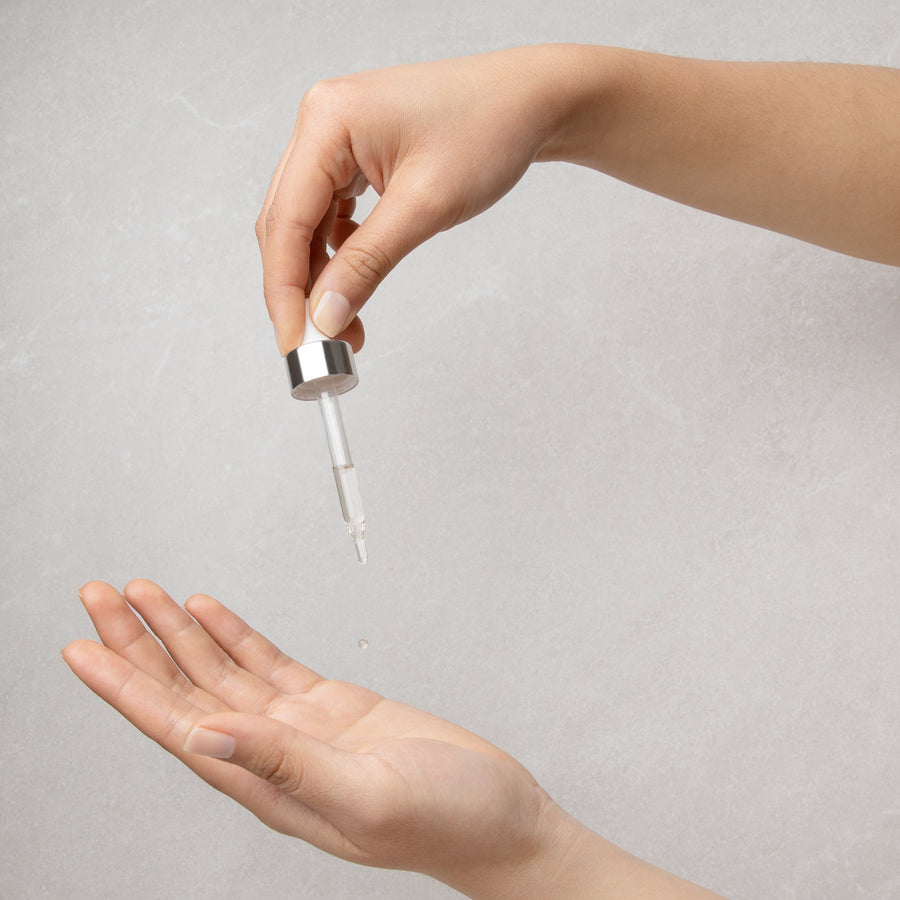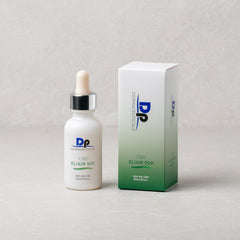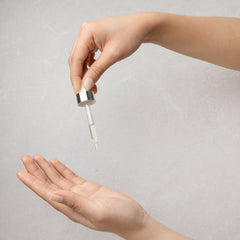 CBD ELIXIR 500MG (30ML) - WHSL
0 ( 0 )
Our CBD ELIXIR is a pure full spectrum non-detectable elixir, that provides ultimate relaxation for the mind, body and skin. Also available with higher CBD content (1,000mg).
More Info...
Regular price

Sale price

$48.00
Dp Dermaceuticals CBD Elixir
Our CBD Elixir is a pure full spectrum non-detectable elixir, that provides ultimate relaxation for the mind, body and skin. This non-psychoactive non-habit-forming blend is fast acting when taken sublingually (under the tongue| for systemic absorption).
SKIN TYPES AND CONDITIONS
All skin types
Sun-damaged
Aged / Prematurely aged
Pigmented
Inflammatory skin conditions
KEY BENEFITS:
Anti-Inflammatory and anti-oxidant
Analgesic and suitable for use prior to skin treatment to minimize discomfort
Anxiolytic and mood stabilizer
Overall sense of wellbeing and a better quality of sleep
Helps calm skin, reducing sensation of pain before treatments
Helps reduce inflammation in the body
Apply CBD ELIXIR to the treatment area, using rhythmic direction, following the lymphatic drainage pathways massage the CBD ELIXIR into the skin.
Once fully absorbed into the skin, cleanse treatment area with CLINIPREP using  gauze to ensure all cleanser, exfoliant or topical anesthetic cream if using) is removed.
Follow by lightly spritzing the entire treatment area before proceeding with the microneedling treatment.
CBD ELIXIR can be applied on a daily basis to the face, neck and décolleté. Or taken sublingually under the tongue.
After cleansing the skin with TRI-PHASE CLEANSER, apply 1-2 drops of CBD ELIXIR.
Massage lightly into the skin until absorbed.
For dehydrated, aged or sun-damaged conditions, 2-3 pumps of VITAMIN RICH REPAIR may be applied over the top of CBD ELIXIR, followed by SKIN VENEER moisturizer. OR Few drops of CBD ELIXIR can also be mixed in with your favorite Dp Dermaceuticals cream.
Finish with our COVER RECOVER SPF 30 camouflage make-up.
CANNABIDIOL (FULL SPECTRUM NDT- FROM HEMP EXTRACT) - A CBD tincture is a dietary supplement that comes in liquid form and has a very potent cannabidiol content. Despite having potent benefits, the tincture is completely safe for consumption. Tinctures are created by steeping CBD-rich hemp flowers in glycerin, then cooking over low heat for multiple hours. Once the liquid is ready, it's commonly mixed with a sweet tasting carrier oil to enhance its taste for ingestion. On its own, it can be very bitter. The main difference between a tincture and an elixir/extract, is that the final product has an extremely high concentration of CBD. Hence, minuscule amounts of tincture are required to deliver the desired effect.
CBD (Cannabidiol) is a naturally occurring cannabinoid constituent of cannabis. CBD tinctures will not be psychoactive. In other words, your mental state and consciousness will not be altered in any way or form.
CBD Benefits: 
 CBD can reduce the feelings of anxiety, depression, and stress that you deal with on a daily basis

CBD is rich in therapeutic and synergistic effects within the skin

 This natural herbal remedy is safe for all skin types.
CAPRYLIC/CAPRIC TRIGLYCERIDE Capric acid and caprylic acid are dietary food components which are naturally sourced from palm kernel or coconut oil. Although caprylic acid is typically used in the production of esters for the perfume industry, it has potent antimicrobial and anti-fungal properties. Caprylic acid is also a robust antioxidant. Its synergistic antioxidant and anti-inflammatory properties make it an ideal candidate for patients who have skin that is distressed via the aging process or by common diseases such as acne vulgaris.
Coconut Oil Benefits 
high in antioxidants that help you feel and look younger

anti-carcinogenic; caprylic acid reduces cancer cell viability by up to 90%

repairs the skin barrier (stratum corneum)°°

promotes healing of wounds (e.g. micro tears and skin abrasions)

anti-inflammatory, antibacterial and anti-fungal

when taken sublingually (under the tongue) MCT coconut oil boosts overall health by supporting the synthesis of "good" cholesterol.
While MCT (medium-chain triglyceride) coconut oil is used in as an emulsifying agent, we would be remiss not to inform you of its health benefits. MCT coconut oil has shown systemic cardiovascular benefits in the form of its lipid-lowering effects**. This is extremely relevant for patients who have documented coronary heart disease, peripheral arterial disease or even elevated levels of cholesterol (hyperlipidemia). Even in healthy users, MCT coconut oil has shown improved metabolism and exercise endurance.
INGREDIENTS: Caprylic/Capric Triglyceride, Cannabidiol (Full spectrum NDT- From Hemp Extract) Flavor Natural, Natural & Organic CBD. Made with 90% organic ingredients.
ANTIOXIDANT COCKTAIL can be combined with HylaActive serum for addressing of the following conditions: ROSACEA, TELANGIECTASIA.
NOTE: All meso-glide component ratios are 1:1 for all formulations.