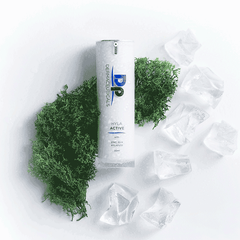 HYLA ACTIVE (30ML)
Serums
5.0 ( 13 )
Hydrate your skin with an intensive infusion of triple-weight hyaluronic acid. The preferred microneedling serum by clinicians, Hyla Active is now available for your daily use.

More Info...
Regular price

Sale price

$104.00
HYLA ACTIVE SERUM
Hyla Active is an intensive moisture infusion that delivers the feeling of deep hydration, comfort and repair. The ideal serum for dry skin, it restores harmony to all skin types and conditions, forming a 'second skin' to deliver immediate effect, all the while reducing and diffusing the appearance of visible redness and inflammation.
Hyla Active plumps and smooths the skin to reduce signs of environmental aging, and can be used in a clinical setting, as well as at home to continue to improve and maintain clinically achieved results.
This serum contains the highest concentration of HylaFuse (Hyaluronic Acid), encapsulating bio-active ingredients of Zinc, and Vitamin B5 to Promote regenerations and repair for a younger-looking skin.
ALL SKIN TYPES AND CONDITIONS
Dry / Oily / Combination
Dehydrated
Sun-damaged
Pigmented
Sensitive
Post-operative
Problematic
Key Benefits
Forms a 'second skin' to deliver immediate effect
Infuses a feeling of deep hydration, comfort and repair
Reduces and diffuses the appearance of visible redness and inflammation
Promotes regeneration and repair for a younger-looking skin
Plumps and smooths the signs of environmental aging
Helps reduce the appearance of fine lines and pores for a flawless smooth finish
The consistency and makeup of Hyla Active serum makes it the perfect glide medium for all microneedling procedures.
When used on its own, Hyla Active should be applied in a thin layer over the facial or body regions about to be treated. For example, when treating the face, make sure to apply the serum to each section of the face just before commencing the needling procedure on that area. Applying the serum all over will cause unnecessary waste and has the potential of restricting the movement of the needle plate.
The simple, clean formulation is the perfect base for creating customized meso-glide solutions to further improve your treatment results. For information on custom meso-glides, please see the "Meso-Glide Guide" tab below.
DAILY USE: After cleansing the skin with Tri-Phase Cleanser and Exfoliating with Micro Derm Exfoliant, apply 2-3 pumps of Hyla Active to dry skin. Massage lightly until absorbed. Follow with an application of the prescribed DP Dermaceuticals products.
PRE-TREATMENT CARE: Recommended for dry, dehydrated skin as a means of rehydrating the skin prior to treatment.
POST-TREATMENT CARE: Use Hyla Active before applying other DP Dermaceuticals "treatment" creams for extra hydration post procedures for 5 days.
HYALURONIC ACID (HylaFuse Complex) - A glycosaminoglycan and potent humectant that forms a major component (along with collagen) of the extra cellular matrix (ECM), found in the dermis. Hyaluronic acid forms up to 13% of natural moisture factor (NMF) to hydrate the epidermis and contribute to the skin's protective barrier function. HylaFuse™ technology delivers a triple molecular weight, optimizing skin penetration and humectant longevity. Hyaluronic acid can then be more effective in aiding skin repair and the proliferation and development of healthy cells.
ZINC - A potent anti-inflammatory trace element that accelerates wound healing. Zinc is paramount in collagen and elastin synthesis, as well as repair of mutated DNA. Zinc is necessary for the formation of zinc fingers, a transcription factor chain made of amino acids. The protein within these chains bind onto DNA and control RNA genetic information. Zinc fingers can aid communication and repair of damaged DNA strands for increased wound healing.
PANTOTHENIC ACID (Vitamin B5) - Pantothenic acid is a component of co-enzyme A and contributes to the synthesis of fatty acids, therefore increasing barrier function and integrity. That in turn works to reduce the amount of water lost through the skin, increasing skin hydration, softness and elasticity.
INGREDIENTS: Water (Aqua), Sodium Hyaluronate, Zinc PCA, Panthenol, Phenxoyethanol, Ethylglycerin.
MESO-GLIDE GUIDE
NOTE: All meso-glide component ratios are 1:1 for all formulations.