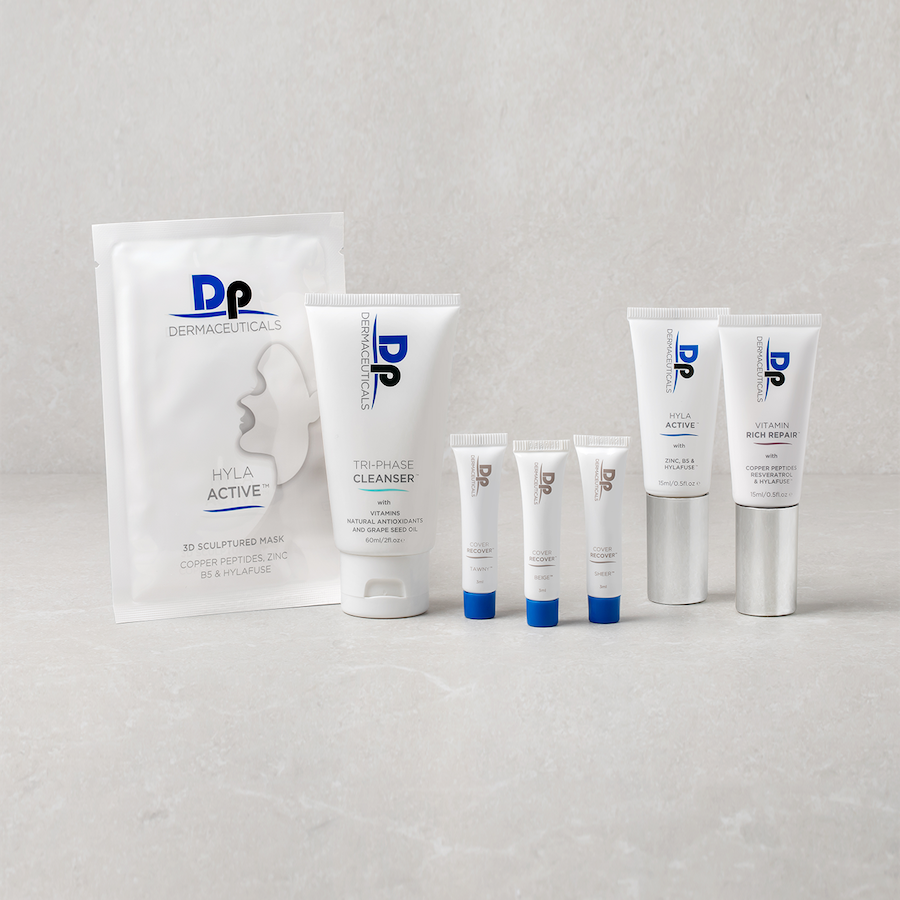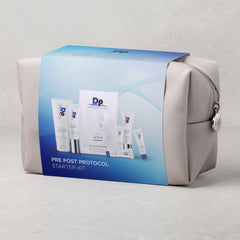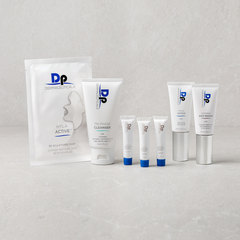 PRE POST PROTOCOL STARTER KIT - WHSL
0 ( 0 )
Dp Dermaceuticals™ Pre/Post Rejuvenation Kit is the ultimate, versatile aftercare kit for a basic microneedling procedure. It can also serve as a great introduction to the staple products of the Dp Dermaceuticals™ brand.  
More Info...
Regular price

Sale price

$79.00
Dp Dermaceuticals Starter Kits
While it is true that the Dp Dermaceuticals™ range was created specifically for microneedling, it isn't always easy to know which products to use when, especially when it comes to home care. It is very important to not only have the right products to take care of the skin after each procedure, but also to use the right products to prepare and strengthen the skin before undergoing a treatment course.

The Pre Post Starter kit contains a full regimen of of Dp Dermaceuticals staple formulas that are suitable for all skin types and all indications.
AM
CLEANSE: TriPhase Cleanser
HYDRATE: Hyla Active Serum
PROTECT: Cover Recover
PM
CLEANSE: TriPhase Cleanser
TREAT: Hyla Active 3D Sculptured Mask (1 - 2 times per week)
REPAIR: Vitamin Rich Repair