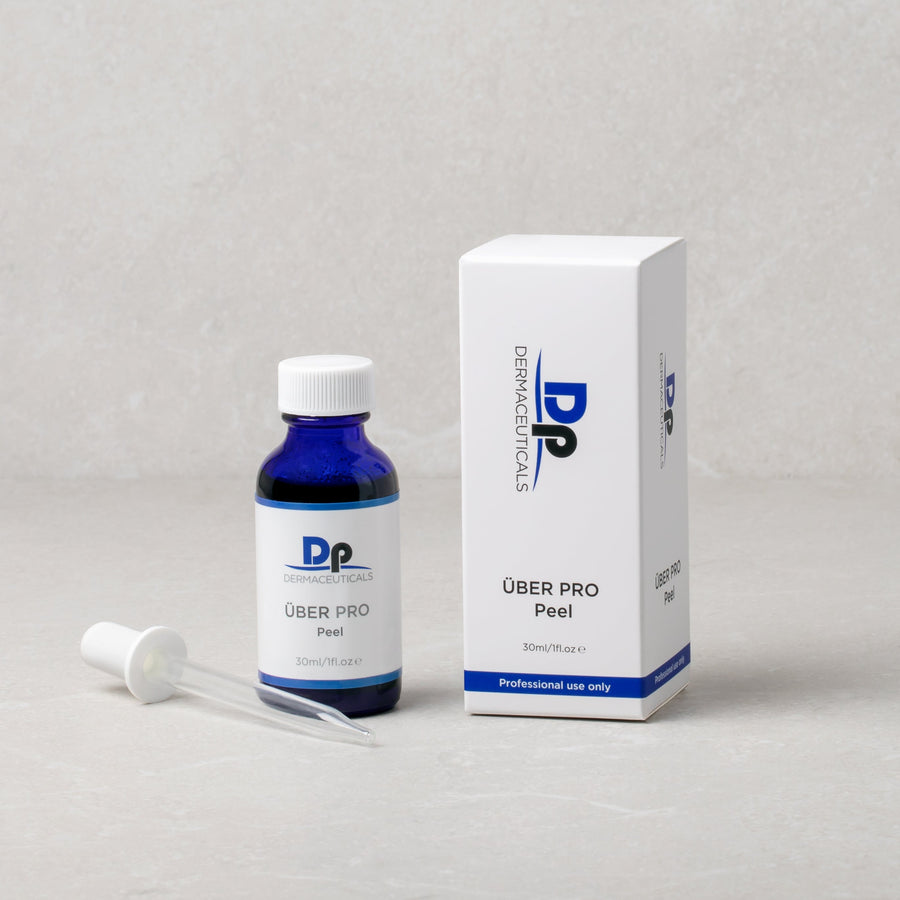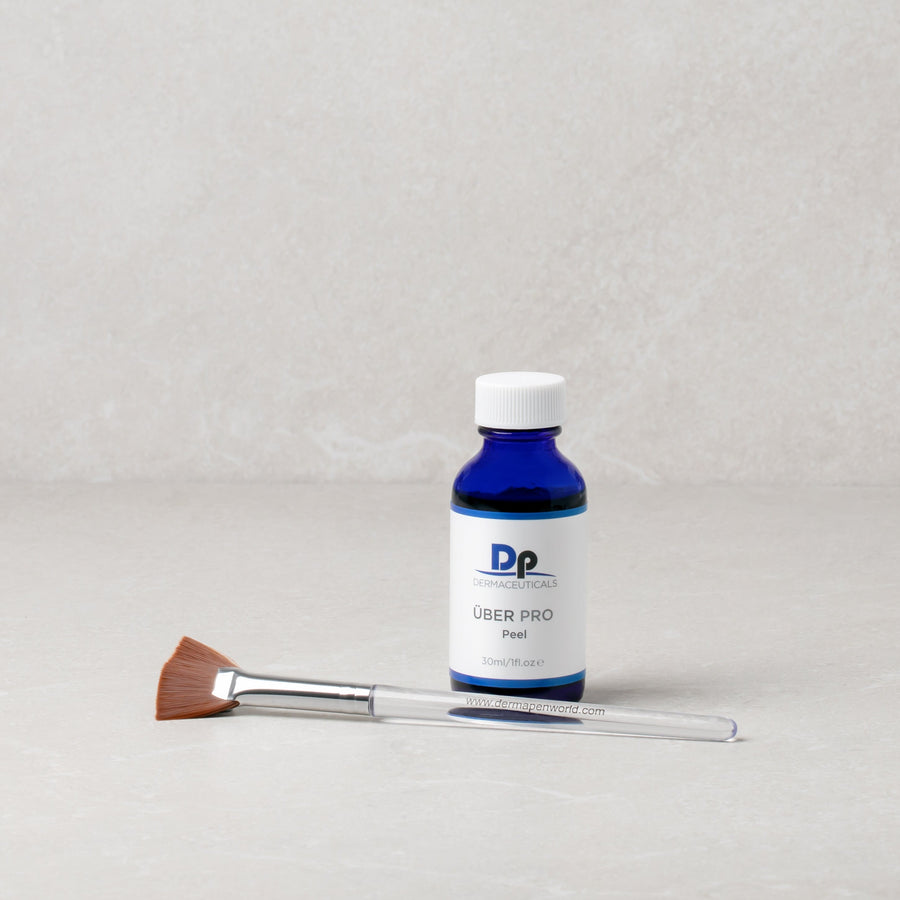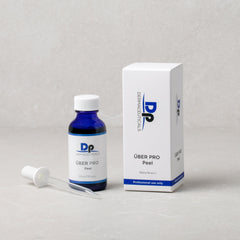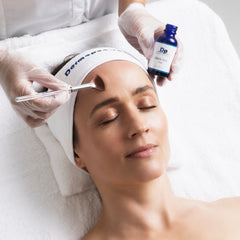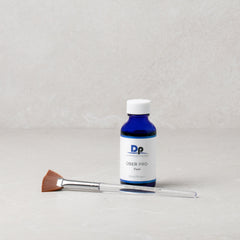 ÜBER PRO PEEL (30ML)
0 ( 0 )
A versatile formula that takes your results to the next level.
*Available to verified treatment providers. In-clinic use only.
Download patient consent form here.
More Info...
Regular price

Sale price

$75.00
ÜBER PRO PEEL
ÜBER PRO Peel is a versatile formulation which allows the practitioner to tackle a series of skin issues at once.
This professional strength peel is exclusively designed to enhance microneedling procedures, adn can be applied immediately following the microneedling portion of the treatment. A specialized blend of treatment actives in this formula increases cellular turnover while addressing various signs of aging and other complexion problems.
SKIN TYPES AND CONDITIONS
Suitable for all skin types and conditions, including problematic skin
KEY BENEFITS:
Resurfaces top layer of the stratum corneum
Provides a smoother, softer appearance to the skin
Reduces the appearance of fine lines and wrinkles
Lightens and evens out pigmentation
ÜBER PRO Peel is appropriate for application immediately following a microneedling procedure. Shake the bottle well before use.
The peel should be applied in an all-over fashion, using a peel brush, an applicator stick, or gauze. This peel is NOT meant for spot application. Excess liquid should be removed from your applicator prior to application.
End point for ÜBER PRO Peel is mild erythema, tingling, warmth.
Up to 3 passes can be made with ÜBER PRO Peel.
TIP: This peel is self-neutralizing, but a HylaActive 3D Sculptured Mask can be used as well, if necessary.
TIPS FOR CLIENTS:
Do NOT wash face for 12 to 24 hours after application.
ALWAYS use SPF, such as Dp Dermaceuticals Cover Recover.
MANDELIC ACID - collagen re-builder which targets aging, hyper-pigmentations, acne, and excess oil production.
LACTIC ACID - skin lightener and hydrator, an exfoliating and anti-aging agent.
RESORCINOL - keratolytic agent, which targets scars, acne and problematic skin.
HYALURONIC ACID - HylaFuse Complex - superior hydrations and penetration.
PYRUVIC ACID - antioxidant and cell repair.
KOJIC ACID - tyrosinase inhibitor, which helps reduce the appearance of uneven tone and hyperpigmentation.
RETINALDEHYDE - collagen re-builder, which aids in wrinkle and scar revision.
FERULIC ACID - highly potent antioxidant, great for addressing uneven tone and hyperpigmentation.
ARBUTIN - tyrosinase inhibitor.
COPPER PEPTIDES - help with healing and rebuilding healthy collagen.
NIACINAMIDE - promotes fibroblast proliferation, blood circulation, delivery of oxygen to the skin and assisting in tissue repair.
ÜBER PRO Peel is NOT suitable as a meso-glide.